Teen Learning Lab is very pleased to announce our program for the 2018-19 year: The Point-of-View Project: Seeing Different Perspectives. We will hold Open Houses on March 23 and April 6, 10:30 to noon. Please contact us for more information.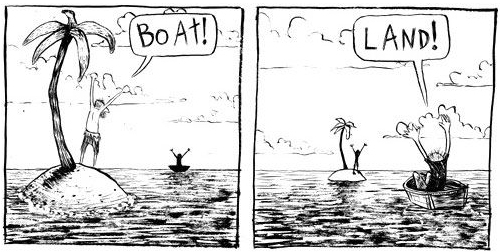 The Point-of-View Project is an inter-disciplinary, year-long program that gives homeschooled high school students the opportunity for a rigorous exploration of different perspectives through the lenses of film,  robotics, aquatic biology, and the humanities. Students will develop skills in analytic writing, film analysis and filmmaking; engineering design and construction, aquatics, electronics, and robotics. A humanities/social science class may be added. This program is ideal for students interested in challenging themselves.
Teen Learning Lab classes meet on Fridays for 27 weeks from September to May. Sign up for Teen Learning Lab requires a $150 Registration Fee, in addition to separate course fees. Open Registration begins May 1. Students must be at least 13 by Orientation Day, Sept. 7, 2018.
Film Analysis and Filmmaking. $300 for the year.  Fridays, 9:30 to 11 a.m.
Today's students are more visually oriented than past generations. In this rigorous class, film is text and students will learn to address film the same way we address literature. Students will learn tools to think critically of the videos and films in their lives, while also learning video film production. Students will be introduced to film history, film criticism, film aesthetics and the language of film. Frequent analytical and reflective essays are an integral part of the class. Starting in the second semester, students will produce three individual videos: a documentary, an experimental film, and a personal film. Instructor: Lee Ferdinand teaches filmmaking at DePaul University and Columbia College. He has an MA in English Literature and an MFA in Filmmaking. He has been teaching arts and humanities at Teen Learning Lab since its inception in 2016.
Underwater Robotics. $250 for the year. Fridays, 11:45 a.m. to 1:15 p.m. (May move to 1:30 to 3 p.m. if a Humanities class is added.)
This lab-intensive, 2-semester class will introduce students to several areas of science through the lens of building an underwater, remote-operated vehicle (ROV). Through weekly, immersive labs, students will learn how to build a remote-operated vehicle that can be used underwater to collect samples and data on local rivers and lakes. Students will learn and apply concepts from biology/biochemistry, marine/aquatic biology, physics (primarily electronic circuits, buoyancy, propulsion, and underwater optics), and robotics, including some programming in JavaScript and Arduino. Hands-on skills include soldering and project design. Students do not need a background or interest in computers or programming to have a great experience in the class. Students will have extensive, hands-on experience working in large groups to design, create, and test their underwater ROV with two goals: first, to test their ROV against other teen-built robots in a Marine Advanced Technology Education competition in April 2019, and second, to meet goals in monitoring, data collection and documentation of local freshwater environments. Instructor: Ruth Kulmala, MPH, PhD, is a medical researcher with a PhD in bio-medical engineering and masters' degrees in public health and epidemiology/biostatistics. She has taught science classes extensively throughout the homeschool community.
Humanities/Social Science class TBA. We are actively soliciting course proposals from Humanities/Social Science instructors.
Teen Learning Lab is a 501(c)(3) nonprofit. It meets in Skokie. Email teenlearninglab@gmail.com for more information and to reserve your spot at the Open House.